This year's Festival of Quilts was an inspiring and fun event. Irish quilters could be found all around, perhaps more there than in Ireland itself! I put three pieces in this year, and they were all related. I started with the Irish chain, which I believe technically has nothing to do with Ireland, but I pretended that it did and took it from there.
Irish Postcard
Every country submitted 16 small "postcards" which had to include a stamp of some sort to represent their country. I made a small Irish chain with buttons on it. I wanted to see if I thought the idea was good enough to make it larger…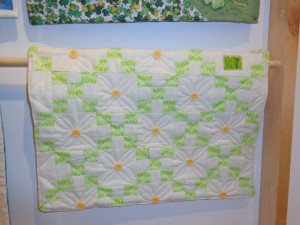 Big Hoot
I decided I liked my Irish chain enough to enlarge it and use as a backdrop for my idea with the Big Hoot owls. I took the inspiration of the Big Hoot that was held in Birmingham City last year and used the shape to make scrappy owls. All of the fabric for the owls is from my stash, so it is a bit of a memory quilt for me. Each large owl has a set of buttons for eyes, and the small owls have crystals for eyes. My favorite comment is from a stranger, "Great use of buttons!" This is my first large piece in Birmingham, and I felt the judges were very kind to me and understood the piece. I'm very pleased with how it turned out.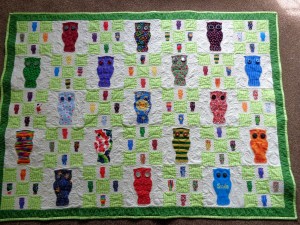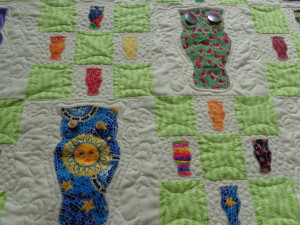 Mobius Hoot
I took some of the leftover little owls and incorporated them into a mobius band. I like to put some sort of a mathematical object in every year, and this year was not sure what to do. I entered a mobius band to the Birmingham show two years ago, but have come quite a long way with my sewing since then. I love how this turned out, it looks so much better than my piece from two years ago!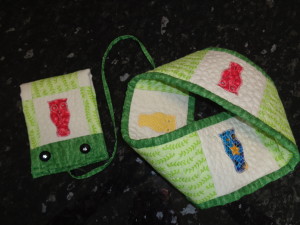 I am only a little bit behind – Birmingham Festival of Quilts took place in early August. So much for keeping up with my blog! I have a good backlog now though so I am going to try to power through a few more entries in the next week…